KONVERT™ TV is a subscription-based, video marketing software platform powered by Apple TV. There's no need for complicated installation or expensive broadcast hardware. In minutes, even "non-tech" people can easily manage and deploy branded content to video screens from any web-enabled device.
Managing KONVERT™ TV is easy.
Access
Once you sign up for the service and download the KONVERT™ TV app to your Apple TV, you can access your account and deploy content from anywhere, using any web-enabled device.
Upload
Easily upload content to your channel playlist. The KONVERT TV App then places your content into your Apple TV cache—making periodic calls to the cloud to check for any new updates.
Broadcast
KONVERT TV plays your content in a continuous loop. Updates are synched in the background. Cached content ensures low bandwidth use and expense. Let it run, or easily make updates.
Ready to get started? You only need a KONVERT TV account, an Apple TV, a television and an internet connection!
Define Your Message. Choose Your Format.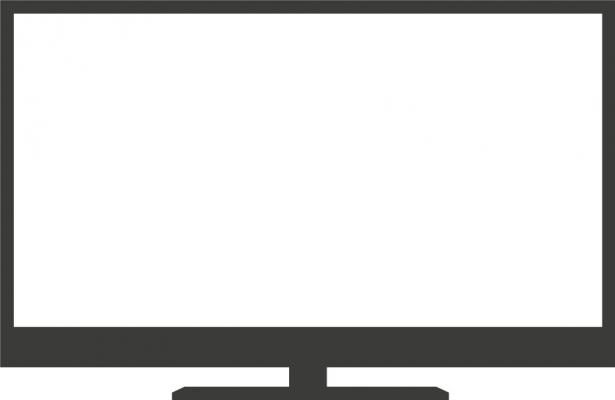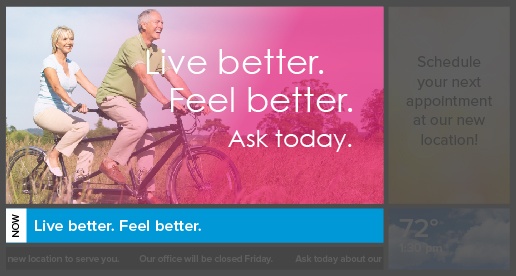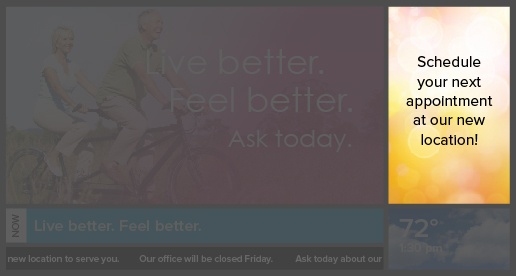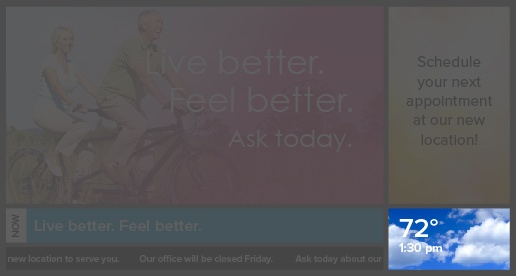 Featured videos and images
Rotating images and messaging
Continuously scrolling news and announcements
Logo and at-a-glance weather display