KONVERT™ TV is a customizable digital display marketing platform for easy, rapid deployment of branded video, images and messaging to television screens. Perfect for lobbies, work areas, retail counters, tradeshows and public spaces.  
---
Control Your Message With KONVERT™ TV!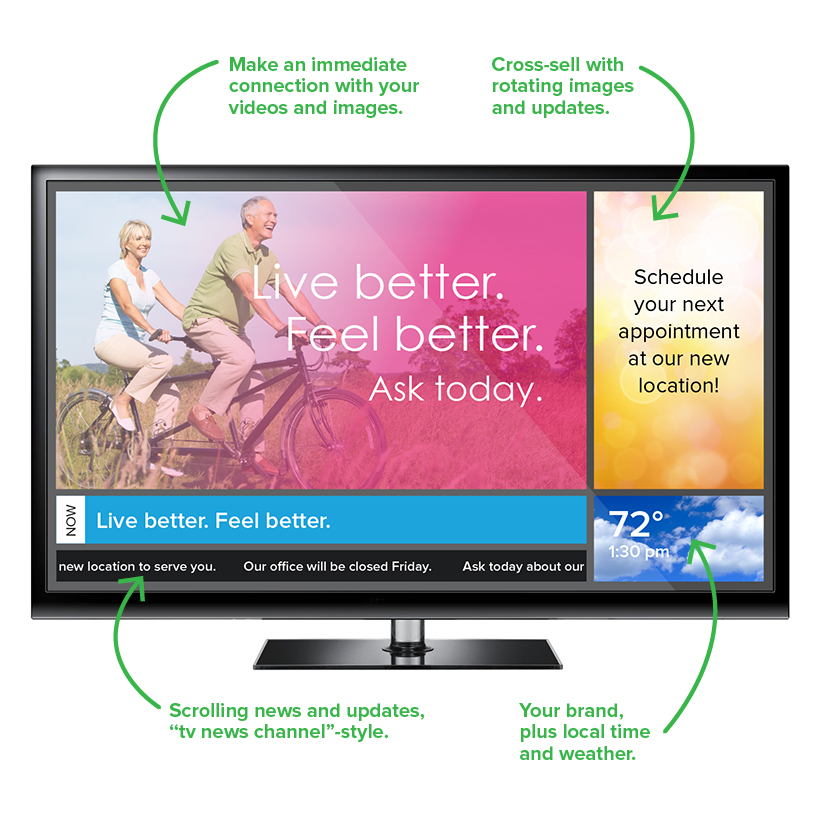 With 81% of companies using video marketing in 2018, the power of video is not to be underestimated. KONVERT TV is your easy, affordable entry into targeted video communication.