Looking to Improve Campus Communication? Try Video Content
Communicating across a school campus can be difficult, especially with larger sized schools. That's why integrating direct video into your educational marketing plan can help keep a consistent line of communication with students, faculty and staff.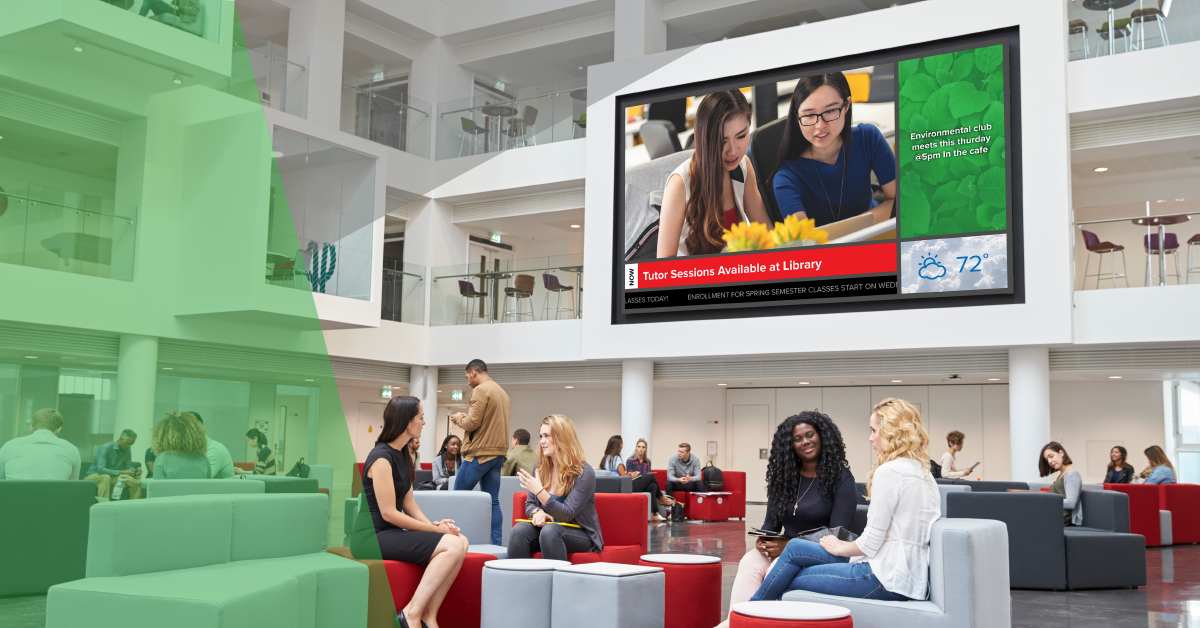 So, how can you take video and utilize it to improve campus communication? A school campus is rarely short on messages to convey—and video marketing software can share your message directly to your audience. Whether it's school news, event schedules, club meetings or the dining hall's current menu, a campus is always busy with activity that needs promoting. That's why implementing a direct video feed on televisions throughout campus can take communication to the next level, getting the word out faster and in real-time.
How Can You Incorporate Direct Video on Campus?
Utilizing a real-time, looping video is a more engaging way to reach your audience, especially when 72% of people say they prefer video over traditional text. When featuring direct video on campus, you also want to make sure you have interesting content to display. This information can be informative or entertaining, but you want it to be something people will want to engage with. Does your campus have upcoming activities? Is there an exciting event you want to spread the word about? Read on to discover some of the ways direct video marketing can be utilized on campus.
Keep Students and Staff Informed 
In order to streamline communication, a video feed placed in prominent areas, such as administrative offices, cafeterias, lobbies, dorms and student unions, can be beneficial to those seeking information. It can also keep students and staff aware of upcoming school events, guest speakers, sporting events, seminars or club activities. Include reminders and further detail for these events. Is there a certain dress code that must be adhered to? Will there be an entrance fee? If you're promoting a guest speaker, provide information on her or him, including achievements, and highlight what the speaker will be discussing to entice students to attend.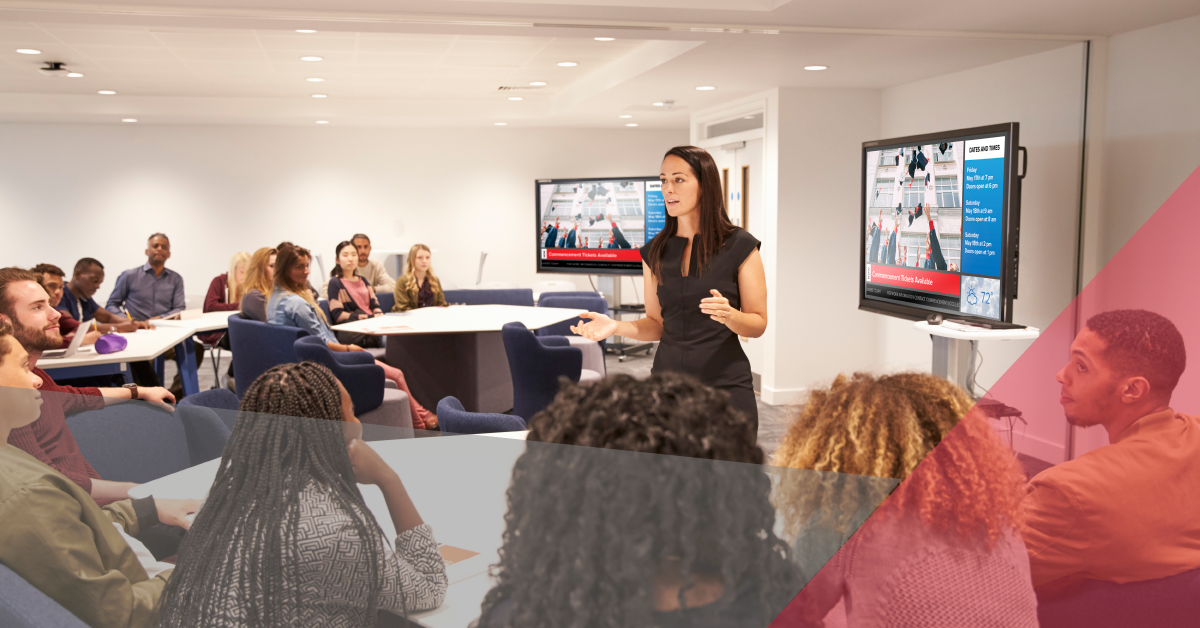 You can also utilize video for enrollment reminders, including information on course registration and add/drop dates. Highlighting these important dates can be especially helpful for first year or new students who may not be accustomed to the registration process yet—while also ensuring all students stay on top of their schedules.
If your school has a campus news segment, promoting it with direct video can allow for a higher volume of viewers and better exposure. Another great addition to your video feed is including pertinent local news so your students can stay up-to-date on what's happening in the area. This can be vital for schools that see a lot of inclement weather and need to inform students of possible closings or delays.
Promote Your School to Prospective Students
As potential students visit a school's campus, they'll be taking into account things like the campus size, course offerings and the school's overall atmosphere, as well as academics. In fact, 74% of high school freshmen said that academic quality and reputation are important factors when deciding on a college. Incorporating a short video that exhibits the school's origins, alumni, student acheivements and academic courses can help deciding visitors gain a positive outlook and can be a great encourager to those deciding whether or not to attend. 
Showcase Student and Staff Achievements
Direct video can be a great promoter for recent achievements of students and staff. A spotlight highlighting accomplishments gives others awareness of the successes of their school and its students and employees. This can be as simple as a photograph of the person and some overview information regarding his or her success, hobbies and goals. 
Promoting a sporting event win or star athelete can help instill pride within your school. Another great achievement to promote is scholarship and grant recipients! This can get students motivated by showing them real awardees whose hard work is paying off. Faculty and staff can be spotlighted for their achievements like published work or school involvement. Even a monthly spotlight on a different professor, their department or where they went to school could be an effective and interesting topic to engage viewers and help students get to know them on a more personal level.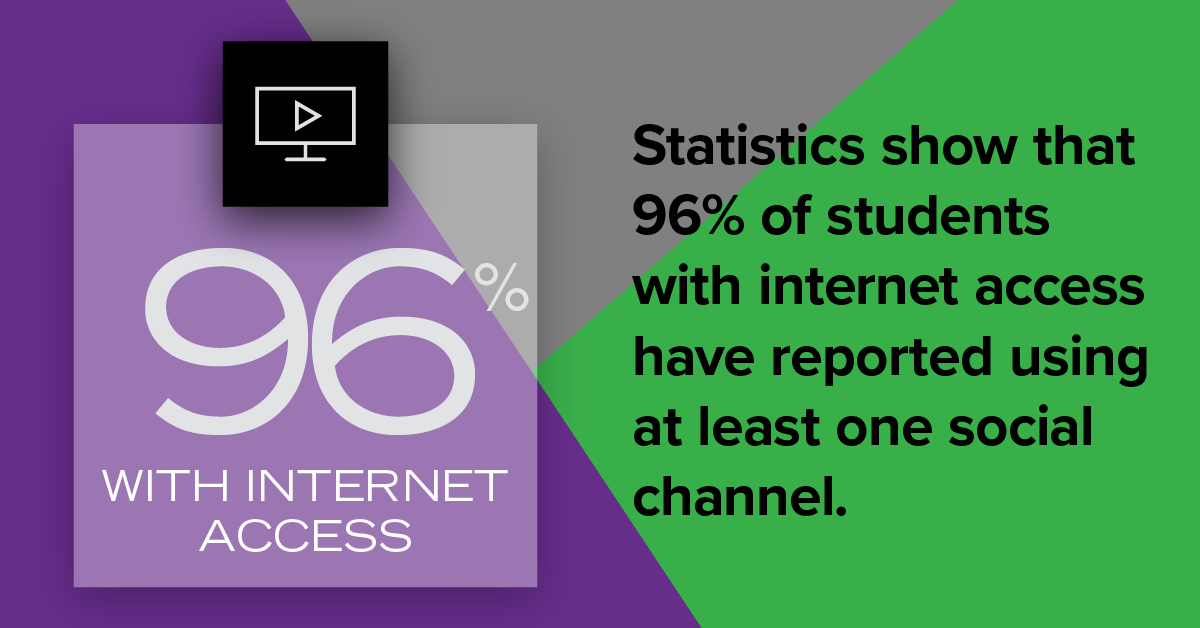 Further the Conversation Through Social Media 
Statistics show that 96% of students with internet access have reported using at least one social channel. So, why not promote your school's social channels through direct video? After all, it's all about being social. It's a great way to get students engaged on relevant channels, improve your school's social traffic and effectively communicate your school's news. 
Plus, driving students to social media and following the school's accounts gives them another outlet to receive pertinent information—even when they're away from the video screens. When done correctly, combining video and social media can help keep communication thriving and spread information consistently.
Understanding Best Practices of Video Marketing 
Once you've decided on what kind of content you want to display, you have to determine the best way to display it. That's where the below best practices come in, as they can help ensure your content reaches your audience in the most eye-catching ways. Video can be interesting, but if it's difficult to read, too wordy or unorganized, it could deter people from viewing it. Take a look at some of the top ways to keep your video marketing message strong. 
Maintain consistent branding, including colors, fonts and imagery. By doing so, your viewers will be able to recognize your content when they see it, even across channels beyond the video content.
Keep the tone similar throughout your video content so you can provide a sense of authenticity and familiarity to your viewers.
Understand who your audience is, which will primarily be current or prospective students, and tailor your language and information toward them.
Include high-quality imagery and video to capture your audience's attention. A screen full of text or pixelated content can drive people away from your video feed.
Ensure that the included content is always up-to-date. Promoting outdated, false or possibly untrusthworthy information can be damaging to your school's reputation.
Make sure that content is without spelling errors and is properly formatted, as typos and inconsistent formatting can give an unprofessional appearance to your content.
Following these practices will help you create well-rounded footage that will reach the right audiences in the best way.  
Creating Your Campus' Video Marketing Content
You want to maintain a strong connection across your school's campus, and the direct video marketing software from KONVERT TV™ can help achieve that. At KONVERT TV, we provide you with the user-friendly software and platform you need for rapid deployment of your content. Subscribing to a KONVERT TV channel allows you easy customization of your content and access from any device at any time with a web connection. And, when you want to combine your new and existing content, KONVERT TV's content management system (CMS) allows for quick integration without confusing technology!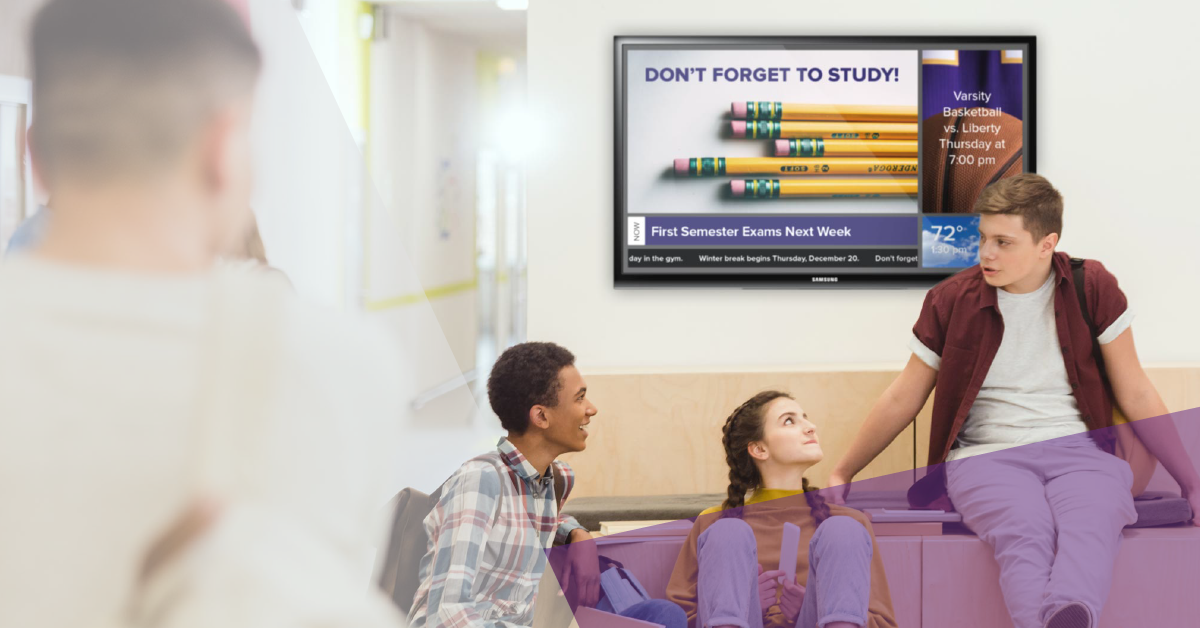 If you need assistance creating eye-catching branded content, allow our affiliated marketing team at Concentrek Groupto help give you the desired video you're looking for! Concentrek Group's expert marketing staff will work with you to create video content that will appeal to your target audience and grab viewers' attention.
Let KONVERT™ TV Enhance Your School's Communication Plan
You want the best for your students and staff, and consistent communication is a necessary key. Ensuring your campus is informed and engaged can help instill trust and openness, giving your school a positive reputation. Let us help streamline your school's content with a better communication plan through KONVERT TV. Ready to learn more? Contact us today to get started!
72% of people say they prefer video over traditional text.